I grew up on the shores of Rhode Island, so it makes sense that when I'm looking for inspiration or need to clear my mind I head to the beach. My good friend, Paige, and I decided to visit Oakland Beach in Warwick, RI to play around with the camera and we ended up with some head shots. I chose to wear a casual but classic New England look, polo and pearls – all details are listed below!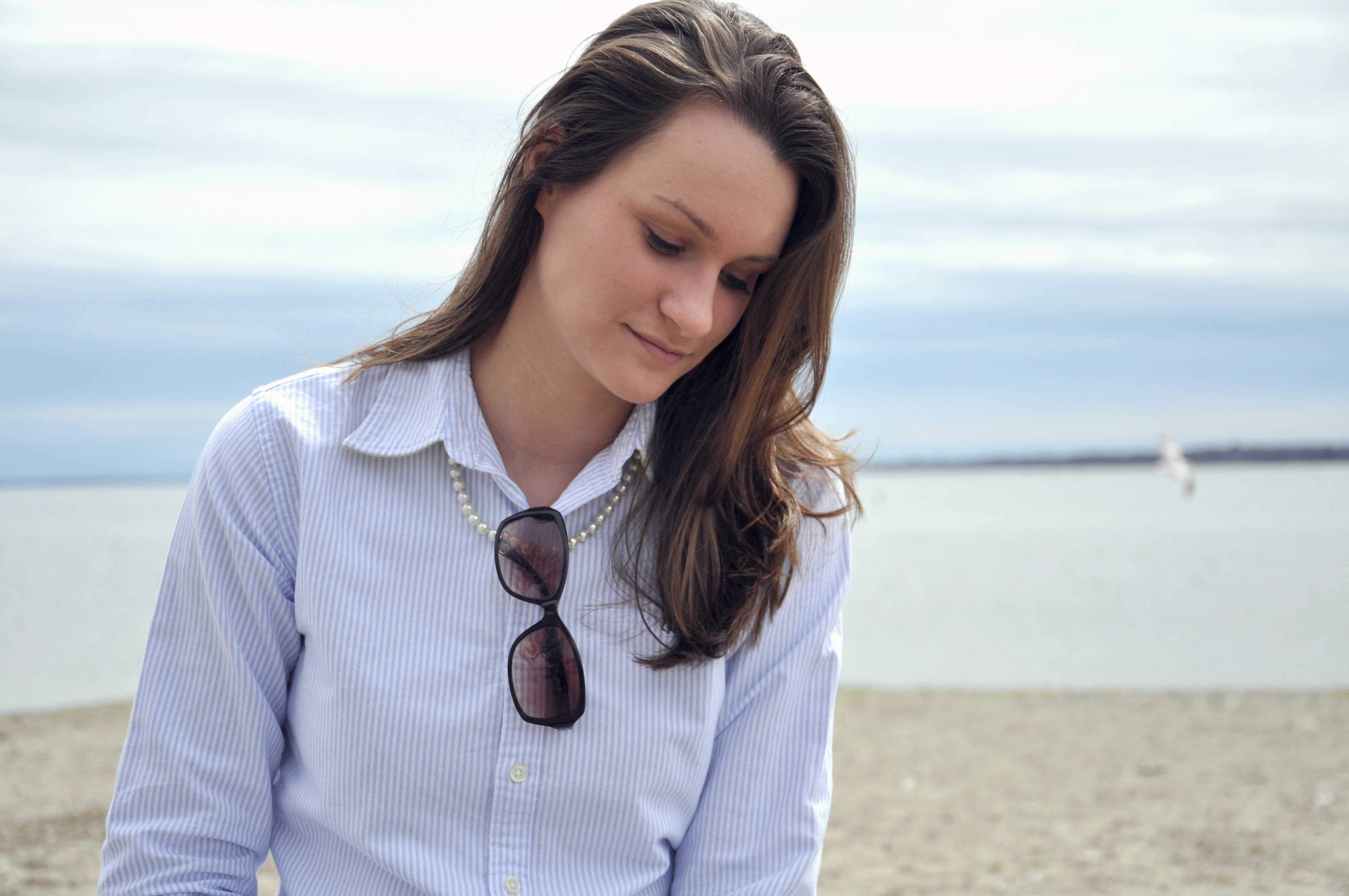 Shirt: Ralph Lauren | Necklace: Kiel James Patrick | Sunglasses: Michael Kors 
Oakland Beach is just a short drive away from the city and features Iggy's Doughboys and Chowder House, playgrounds, picnic areas, and a beautiful view of the Newport bridge. It was the perfect place  to get my beach fix, especially on a gorgeous Spring day.
Thanks again to Paige, who is pictured below in fabulous heart sunglasses, for photographing!