The final days of October also mean the final days of the harvesting season are upon us. For those of us who hit the orchards last month, we still have plenty of fruit to devour before it expires. I've been thinking of creative ways to eat the last of my apples and have a fun recipe that both kids and adults will love; apple nachos!
This recipe has quickly become a favorite in our house because it's completely customizable. Aside from the many different varieties of apples to choose from, you can dress it up as much or as little as you'd like. It's a much healthier snack than traditional nachos but if you have a sweet tooth you can indulge a little too!
Apples
Peanut Butter
Dried Cranberries
Dark Chocolate
Granola
*Exact measurements not included based on personal preference
1. Slice your apples into wedges and lay them on a serving dish.
2. Melt the peanut butter (or almond butter) and drizzle on top of apples.
3. Top with the rest of your ingredients and enjoy!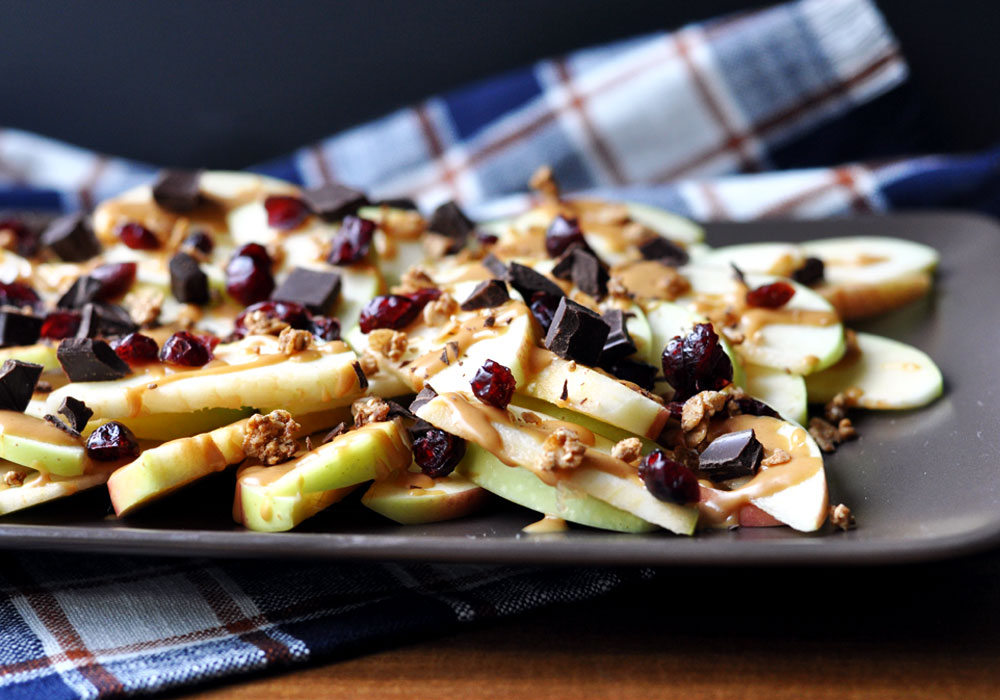 These simple & crispy nachos are great for children to have before they go trick-or-treating tomorrow. They're packed with fiber and protein which will keep kids energized and full all night long. (This should prevent them from binging on candy while they go door to door!) The apples will also help them stay hydrated until they get home. Not only do I hope you enjoy this delicious treat, I hope you enjoy making it too!
What is your favorite apple recipe? Share in the comments!