We are only two days into December and it's proving to be much busier than anticipated. I originally planned on designing a free desktop and phone wallpaper, but priorities unfortunately didn't allow me to work on it. Instead, I'm sharing the festive freebie from last year's holiday season. Behold the much loved ugly sweater wallpaper!
It seems that the ugly sweater trend can be found more than ever this year. To tell you the truth, I hope this craze doesn't go away anytime soon because I am a fan. (I recently found a Harry Potter ugly sweater print on Amazon and it's amazing!) This year, decorate your devices with this festive pattern too! Featuring reindeers and poinsettias in two different color options, this wallpaper screams Christmas and you can instantly download it for free.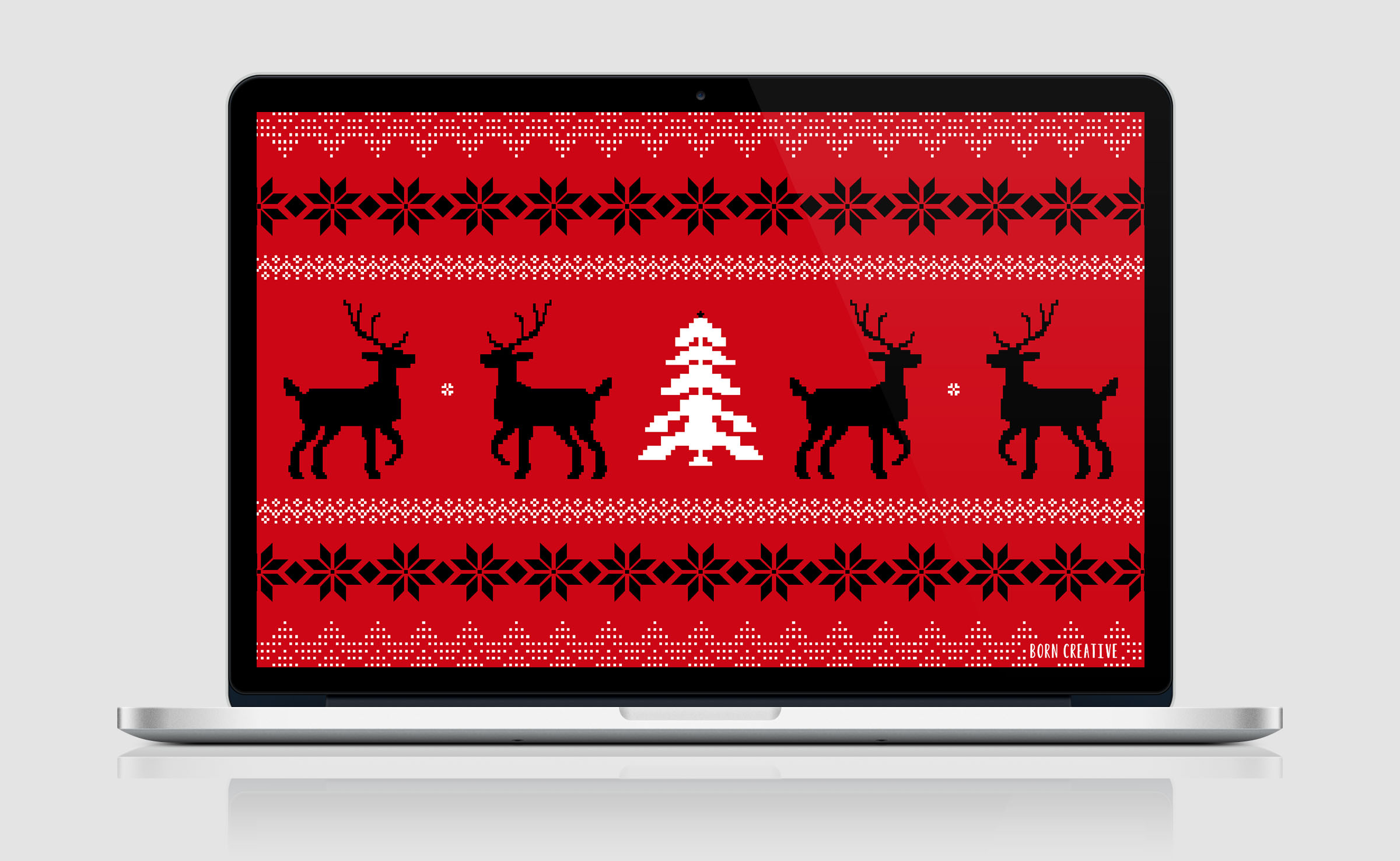 Red Ugly Sweater: 2560×1440  | 1680×1050 | iPad | iPhone

Black Ugly Sweater: 2560×1440 | 1680×1050 | iPad | iPhone
I apologize for recycling this 2014 design, but I'm sure you can understand how the craziness of the holidays can easily sweep you up. I just wasn't expecting it to happen this soon! Anyhow, tis' the season for giving and I hope you enjoy this festive freebie!
Have you found any "ugly sweaters" this year you just had to have? Share in the comments!